LET US HELP YOU FIND YOUR NEXT CAR
SHOP BY BODY STYLE

Looking for a reliable used car dealership in Tampa, FL? Look no further than Tampa Trucks. We specialize in offering the highest quality used vehicles, ensuring that you find the perfect match for your needs and preferences.
Finest Selection of Used Cars
At Tampa Trucks, we pride ourselves on providing a wide selection of fine-grade used vehicles for sale. Each vehicle undergoes a rigorous inspection process to ensure its quality and reliability. Whether you're in the market for a powerful pickup truck, a spacious SUV, or a sleek sedan, we have the finest selection of used vehicles to choose from.
Catering to Your Financing Preferences
We understand that financing plays a crucial role in your car-buying journey. That's why we cater to various financing preferences, including securing pre-qualification for a car loan. Whether you have good credit, bad credit, or no credit, our finance experts will work with you to find the best financing options available. We also offer buy here, pay here, and in-house financing solutions, ensuring that you can get behind the wheel of your desired car regardless of your credit history.
Spanish Speaking Buyers Are Welcome
At Tampa Trucks, we take pride in serving Spanish-speaking buyers. Our sales team is trained to provide exceptional service in Spanish, and we are ready to assist you in finding the perfect vehicle for you.
Experience Excellence in Customer Service
At Tampa Trucks, we prioritize your satisfaction. Our friendly and knowledgeable staff is dedicated to providing quality car service and exceptional customer support. From the moment you step into our dealership until long after your purchase, we are here to assist you every step of the way.
Test Drive Your Desired Car Today
We invite you to test drive your desired car at Tampa Trucks. Experience the comfort, performance, and features of the vehicle you've been dreaming of. Our team will ensure that you have a memorable test drive and answer any questions you may have about the car.
Convenient Online Payment and Delivery
At Tampa Trucks, we understand the importance of convenience in your car buying experience. That's why we offer online payment options and delivery services. You can complete your purchase from the comfort of your home and have your new vehicle delivered right to your doorstep.
Use Our Car Finder Tool or Contact Us Today
Ready to find your perfect vehicle? Use our convenient car finder tool on our website to narrow down your search based on your preferences. If you have any questions or need assistance, don't hesitate to contact us at (813) 232-2430. Our friendly and dedicated team is ready to help you find your dream car.

FEATURED VEHICLES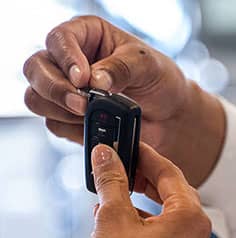 How Easy Is Buying Car from Us?
We are dedicated to provide you with the ultimate automobile buying experience. Our dealership is your #1 source for buying a quality pre-owned vehicle.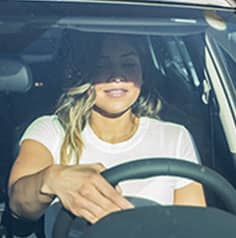 Schedule Test Drive
The best way to help make your final decision is to test drive your dream car, it lets you experience the thrill of the vehicle for yourself. Our friendly, experienced staff are here to help!